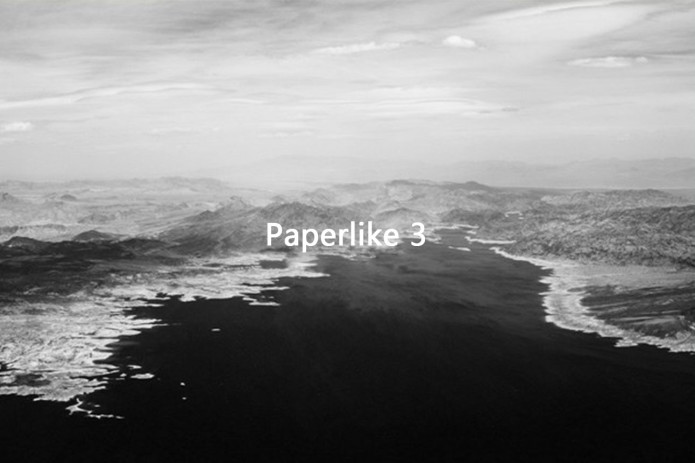 Why do We Need a Paper-like E-ink Monitor?
In the information age, we watch the computer and mobile more than 8 hours a day. The LCD display greatly hurts our eyes and threat our health. Strong light, screen flash and blue light make our eyes dry, inflamed, deeper myopia, and even cause dizziness, headache, etc, which is called CVS(Computer Vision Syndrome) We urgently need a paper-like monitor to save eyes.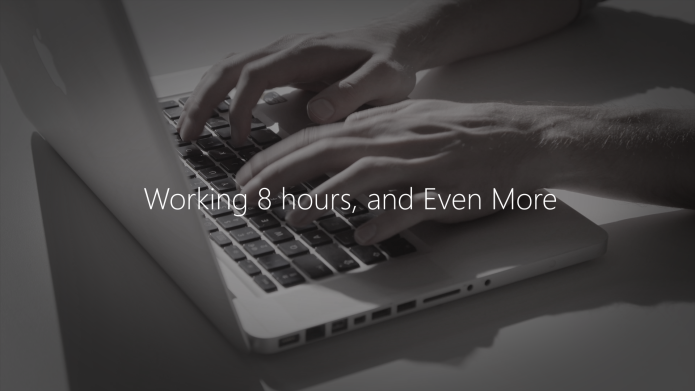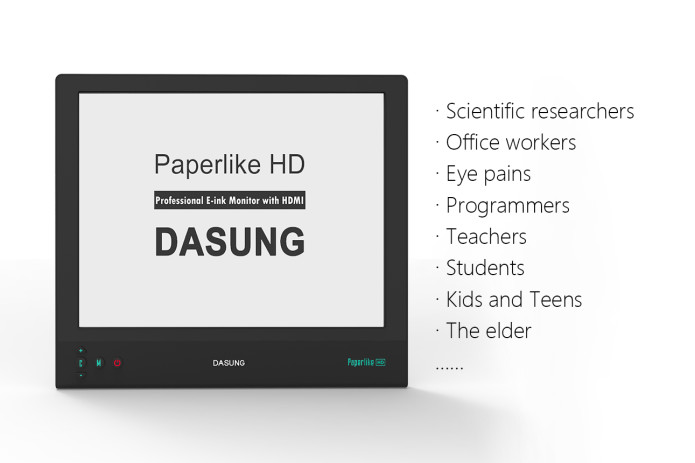 Why Paperlike 3 can Protect Your Eyes?
E-ink is the world's best ambient-light-reflecting display technology. It drives ink droplets in microcapsules by voltage to make natural, clear images on the screen, illuminated by light in the environment rather than a backlight, commonly used in E-readers before. DASUNG's 3rd generation E-ink monitor Paperlike 3 has HD retina display, high contrast, fine quality, paper-like, no blue light, no reflection, no flashing, excellent eye-saver.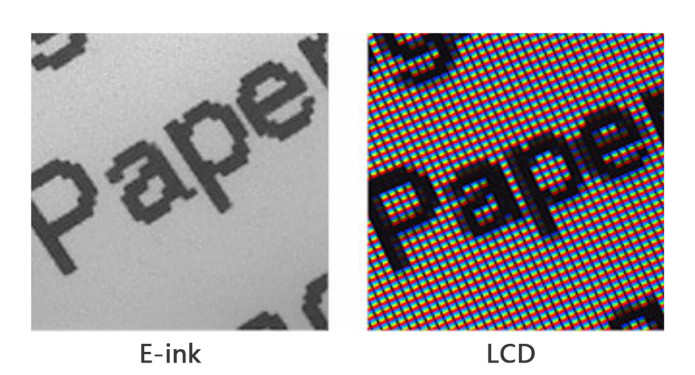 13.3"Largest E-ink Monitor
2K High-Definition
207 DPI
13.3" size with E-ink monitor (Carta & Flexible), 2200*1650 high-definition, retina display, clearer and more exquisite image, 0.71cm thickness.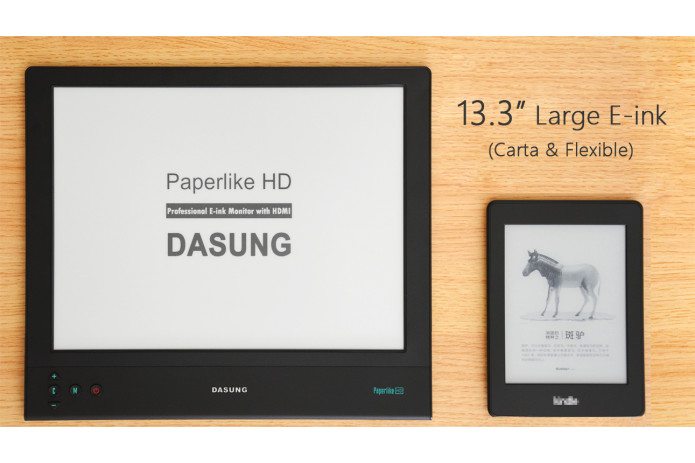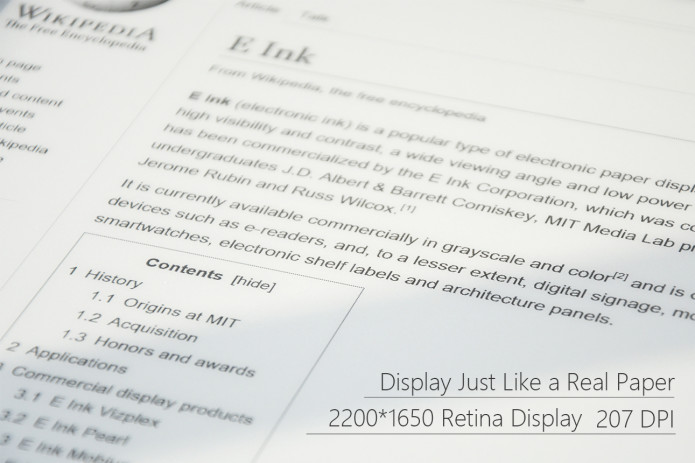 High Speed
Low Latency
DASUNG Paperlike 3 has a pretty high speed and low latency, better any e-readers, fast nearly as LCD. You will have an amazing working journey in paper-like E-ink monitor. You can web browsing, typing, coding, reading and more. Very comfortable!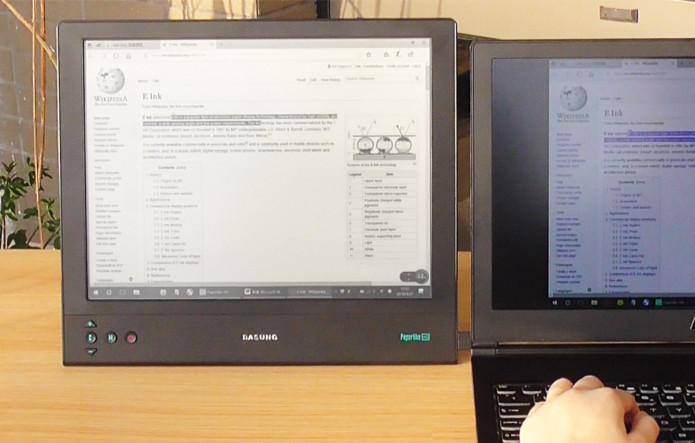 Multi-image Modes
Floyd model: combination of high-quality image and speed
A5 model: display fast with fifth-order image
A2 model: display quickly with Second-order image, filtering out useless details
A16 model: display with 16-order fine picture, with high detail visibility
A61 model: display with 61-order fine picture, better details visibility than A16 model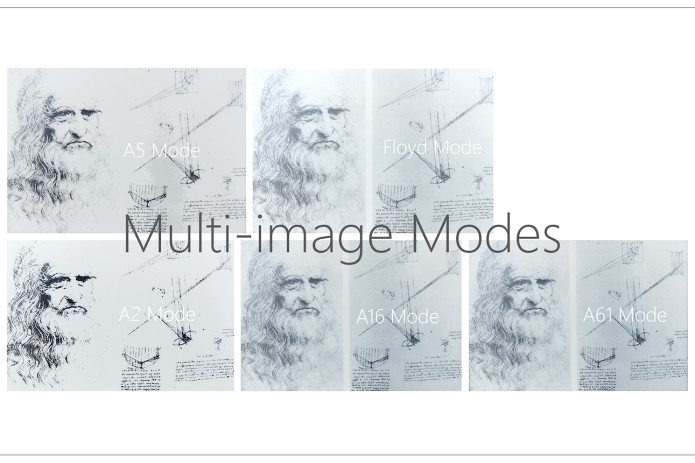 Smart & Professional
Function Enhanced Software
DASUNG Paperlike 3's enhanced software has many SMART functions created by DASUNG:
Smart ghost-clear
Show cursor position smartly
Smart contrast adjustment
Deep electrophoretic parameter adjustment
Anti blue light mode
Paperlike 3's enhanced software can make your image very clear by automatic ghost clear. It can remember and storage your usage habits, and provide a most comfortable image contrast adjustment for you. We enable to accelerate the speed and deepen the ink freely in deep electrophoretic parameter adjustment function. You can weaken blue light of LCD by anti blue light mode.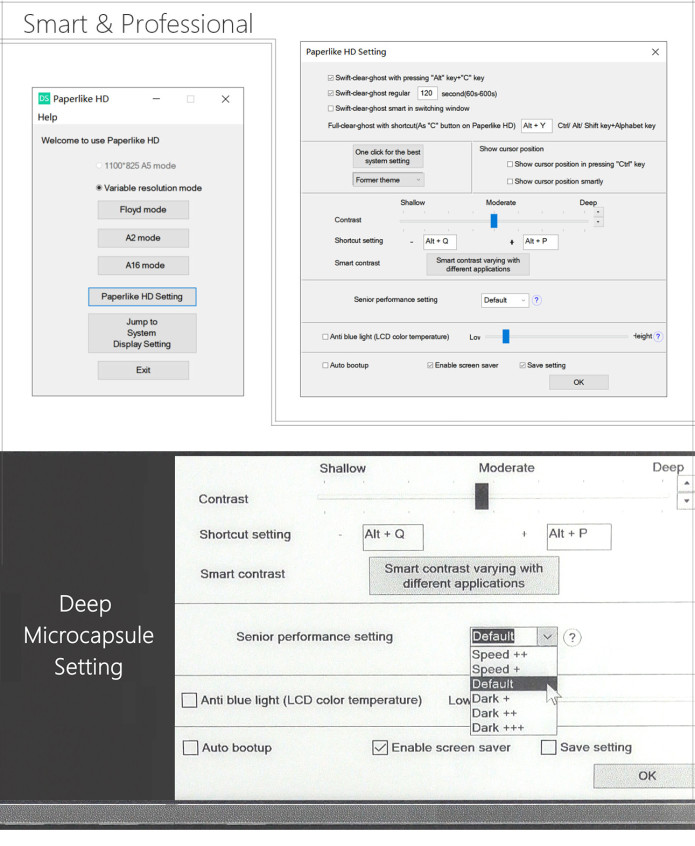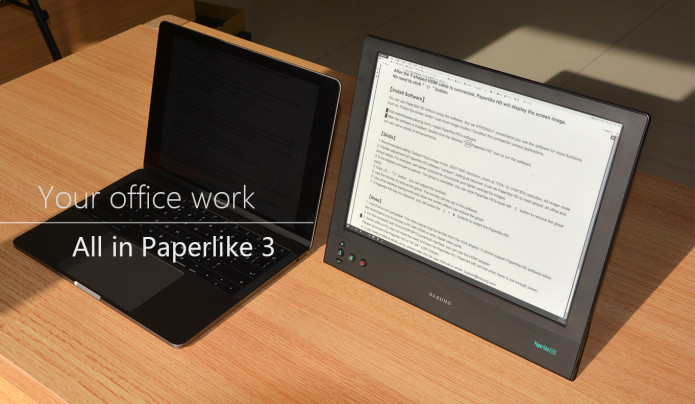 HDMI Connection
Mirror Display or Extend Display
Vertically or Horizontally
We have professional E-ink monitor with HDMI connection. It can display horizontally or vertically and mirror or extend the content on your primary computer screen.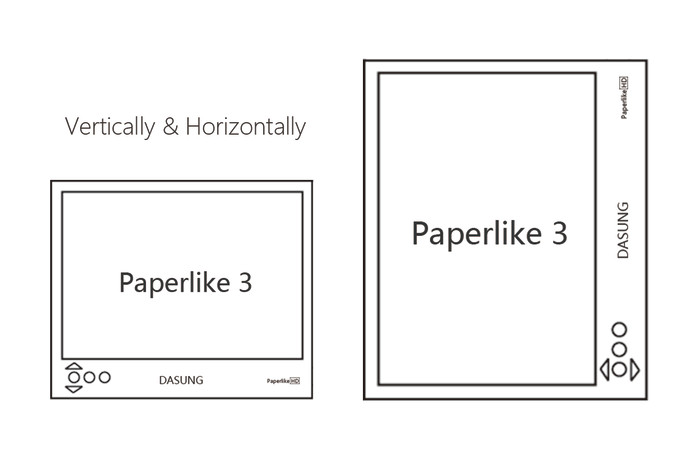 Paperlike 3 can work with:
Windows
Mac
Linux
iPhone
iPad
……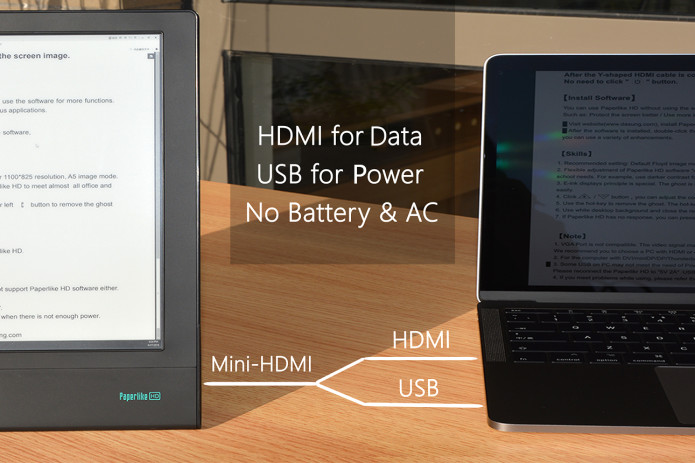 Also can Work Well with iPhone/iPad
Paperlike 3 can connect with any equipment messaging HDMI video signals, like iPhone, iPad in the need of Apple's official adapter.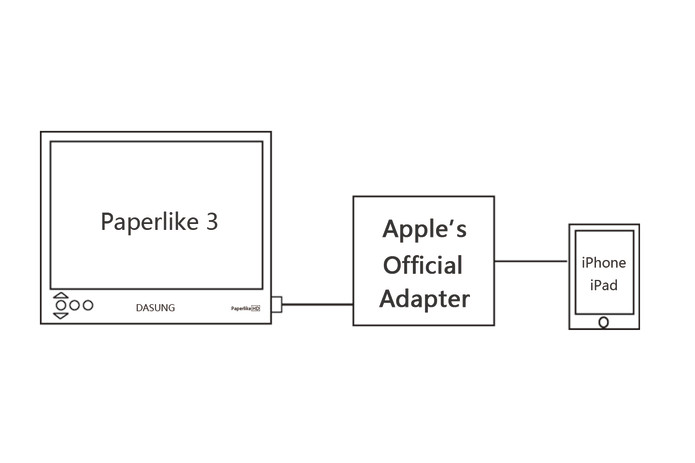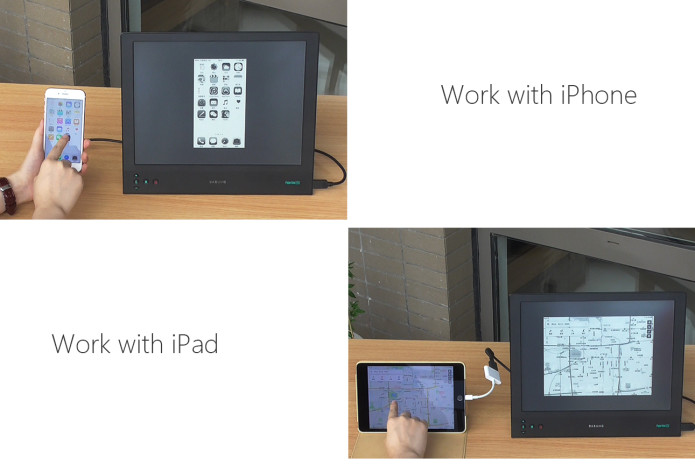 Compatible with VESA Standard
Paperlike 3 have 75mm x75mm VESA international standard hole, which is compatible with VESA standard.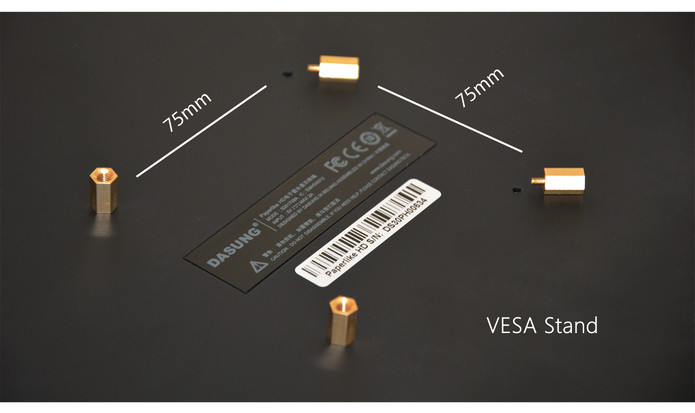 Well-Considered Design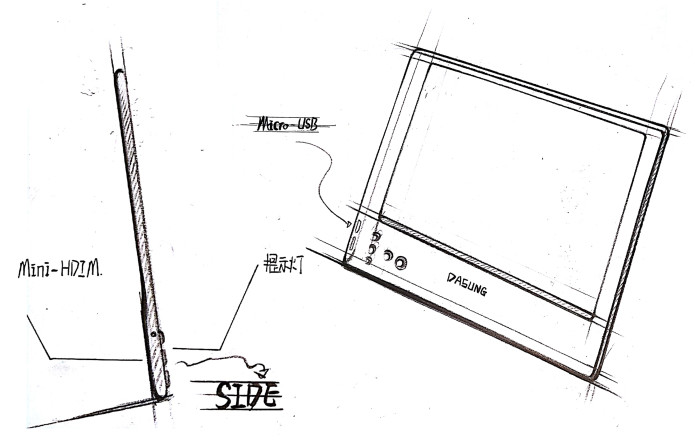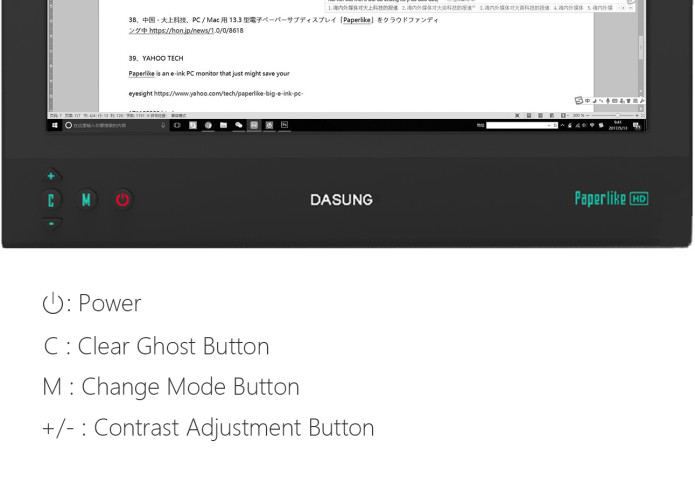 Specification
Screen: Max 13.3-inch E-ink screen (Carta & Flexible)
Video transmission: HDMI
Power supply: USB (5V-2A)
Aspect Ratio: 4 : 3
Display: Reflects ambient light (no backlight)
Resolution: 2200×1650 retina display
Best working temperature: 15℃ ~35℃
Shell material: Plastic
VESA standard hole: 75mm×75mm
Enhanced Software: Free upgrade


Why E-reader can't to be Monitor?
Fast Speed, Low Latency
Real Resolution
Image Mode Adjustment
Contrast Adjustment
Smart Ghost Clear
Show Cursor Position Smartly
Deep Electrophoretic Parameter Adjustment
Anti Blue Light Mode
HDMI Connection
No Battry, No need AC
VESA Hole Standard


E-readers Don't have the Above Advantages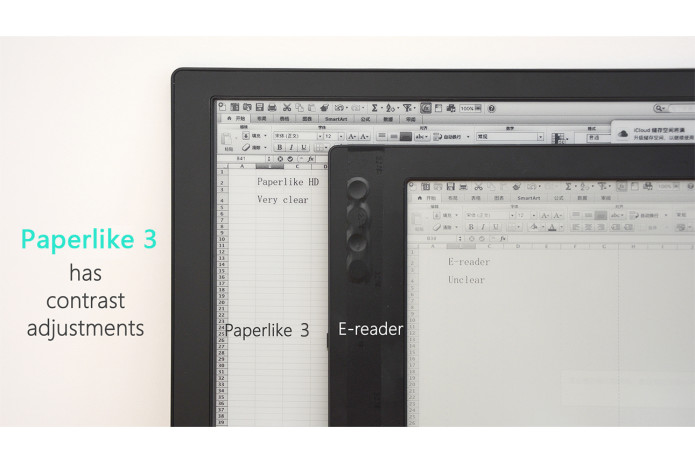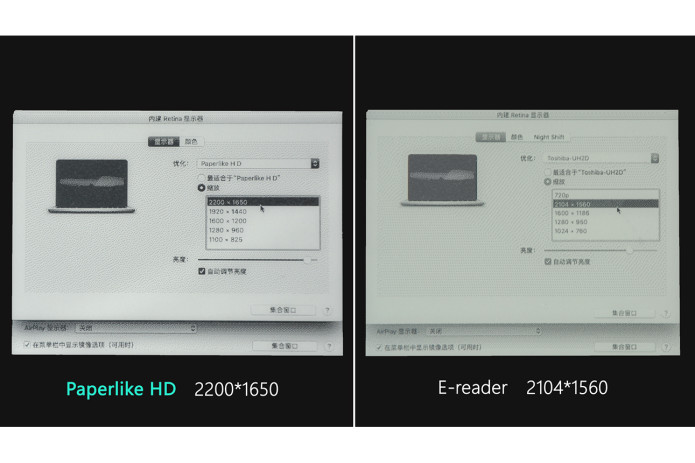 Refresh Speed Comparison (Video)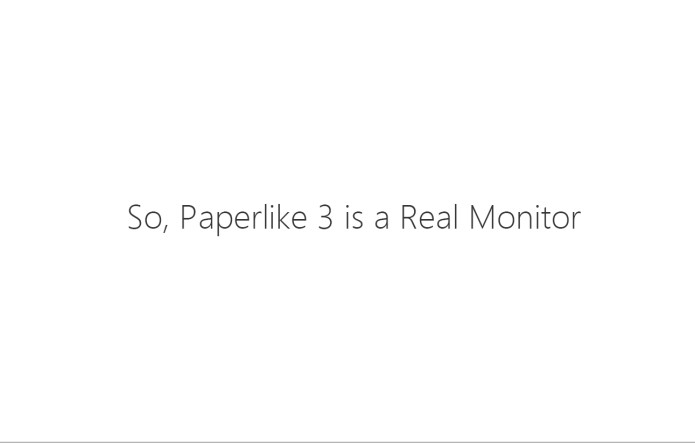 About DASUNG
We have Developed E-ink Monitor for 4 Years
DASUNG is a creative group founded in March 2014 by science fiction writer Dong Gong, Dr. Ray Chen, and Hiro Gong. Our team comes from China Aerospace Corporation, Chinese Academy of Sciences, MIT, Belarusian State University, and other top academies.
In 2014, DASUNG as an inventor of E-ink monitor issue the world's first E-ink monitor Paperlike.
In 2015, we are invited to CES(Consumer Electronic Show) in America and reported by more 100 medias with more 20 kinds of languages.
In 2017, DASUNG connect E-ink and HDMI first time, bringing out the world's first E-ink monitor Paperlike Pro, in the same year, Paperlike 3 is released in China.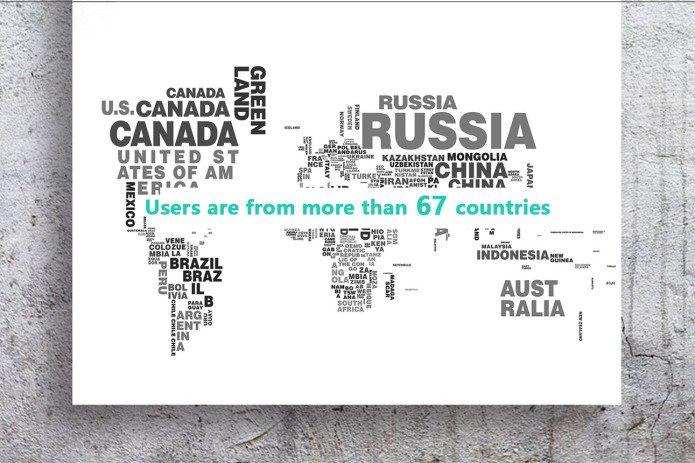 At present, the users of E-ink monitor of Paperlike set products are from 67 countries in the world.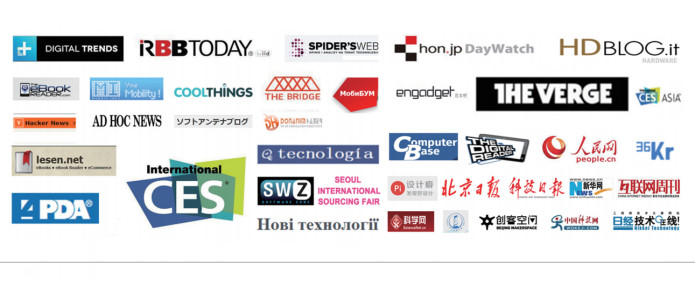 FAQ
We are happy to provide a refund if there is a quality issue, but otherwise, purchases are nonrefundable. Because shipment fee on double way and the custom when the product re-enter China are very high. And there might be the unpredictable trouble during the shipment. That is why we recommend that you carefully to understand the product before you buy. We are a start-up company, we can not afford such an expensive shipment and custom cost.
Outside mainland China, service may be limited to phone and email. Visit www.dasungtech.com for more information.
Discount price is $999. This price is include the shipping fee. But not include the custom fee. You are responsible for paying any customs duties from your country.
We recommend Paperlike 3 for people who are familiar with E-ink products, like e-readers (Amazon Kindle). This is because E-ink has limitations around display speed, ghost shadows, and more. We believe Paperlike 3 is best for people who have used E-ink before.
Beijing Dasung Tech Co., Ltd reserves the right to final interpretation.